&nbspLATEST ALBUM
Our latest album
'Hold Back the Night'
is available now.

More info here.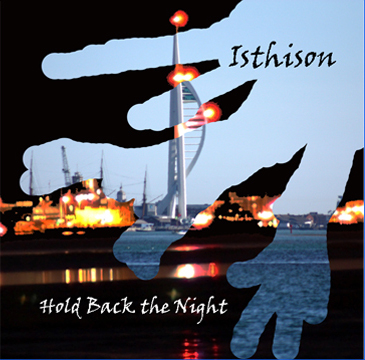 &nbspRECENT NEWS
Baba O'Really?

The 60s Cocktail Soiree was great. Starting with a big old space to set up in on the stage, the sky and clouds on the hall ceiling, and the model elephant hidden around the back. Trumpet, trumpet! It made up for all the stairs. I had to play my tie dye guitar because the stage lighting dimmer switch caused buzzing on my new guitar. Fitted the theme I guess - the tie dye, not the buzzing.. Yet again, some decent footwork on display from the dance floor. We enjoyed playing this gig, pulling out some old songs we hadn't played in a while, and learning some new ones as well. Happy days.

The next gig is at the Sirloin of Beef, Highland Road, Portsmouth, PO4 9NH, on Sunday 12th May, from 1.30p.m. Always good beer here, and we'll supply the musical accompaniment to your refreshments. Support your local pubs!